Discover the opulent world of King Bamboo poufs and give your space a touch of regal elegance.
Add a versatile accent to your seating area, create extra seating or use it as a footstool for ultimate comfort. Be surprised by the beautiful designs and high-quality materials that come together in our pouf collection. Make the choice today to rule your
A tree for every order
Free shipping in NL & BE
Specialists in bamboo products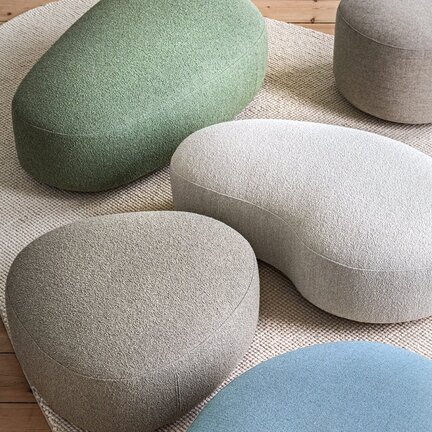 Step into the royal world of King Bamboo and discover the versatile splendor of our pouf collection. Whether you are looking for a stylish accent chair, extra seating for guests or a comfortable footstool, our ottomans provide the perfect solution for enriching your interior with regal elegance.
Every pouf at Koning Bamboe is carefully designed and manufactured to take your space to the next level. Our craftsmen have used the highest quality materials and paid attention to every detail, making each pouf a true masterpiece. From beautifully woven fabrics to sustainable bamboo, each element has been chosen to create a harmonious interplay of beauty and functionality.
The versatility of our poufs is truly enchanting. Place one in your living room as a chic accent piece to impress guests. Use it as an extra seat during parties and social gatherings, so that everyone can comfortably enjoy your hospitality. And when you need to relax, our ottoman provides the perfect place to put your feet up and enjoy some well-deserved rest.
At Koning Bamboe we also believe in sustainability. That's why every piece in our pouf collection is made with respect for the environment. The use of bamboo, a fast-growing and renewable resource, makes our poufs not only aesthetically pleasing, but also environmentally friendly. By choosing a King Bamboo footstool, you make a conscious choice for both style and durability.
Let yourself be seduced by the beautiful designs, rich textures and soft cushions of our pouf collection. It's time to let your interior reign with the regal splendor of King Bamboo. Discover the possibilities and add a royal touch to every corner of your home.
Don't wait any longer - make the choice today to transform your interior with the magic of King Bamboo poufs. Add a touch of royal luxury to your life and enjoy the versatility and beauty that only King Bamboo can offer.
Read more
Close