Beautiful bamboo watches of top quality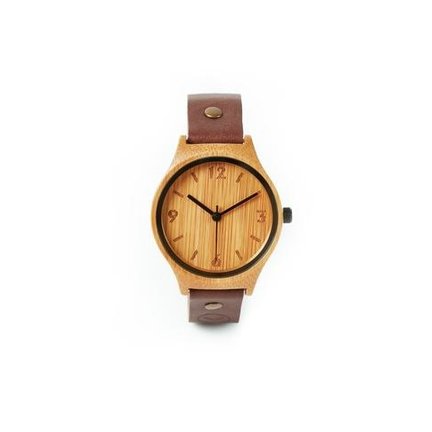 Find stylish and eco-friendly watches here
Handmade watches from 100% natural bamboo. The lightweight watches offer a comfortable fit that is durable and sturdy at the same time! The watches are very stylish and natural. Available for women and men in various styles.
Because the watches are handmade and from natural wood you will always receive a unique item. This is in contrast to the mass production of products that are available on every corner of the state. The watches shown in the pictures will give you an idea of what your watch looks like.
3. CO2 neutral
Because bamboo grows very quickly, it absorbs a lot of CO2 and produces a lot of oxygen. Moso bamboo absorbs more CO2 than is emitted during the production process. This makes bamboo products CO2 neutral. After use, for example as decking, bamboo can also be recycled into panels. If the material is really used up, bamboo can be used to generate bio-energy, which saves on fossil fuels. 
Read more
Close