Ladies bamboo t-shirts
Discover the high quality & comfortable bamboo shirts from Bamboo. Our sustainable bamboo shirts for women are silky soft!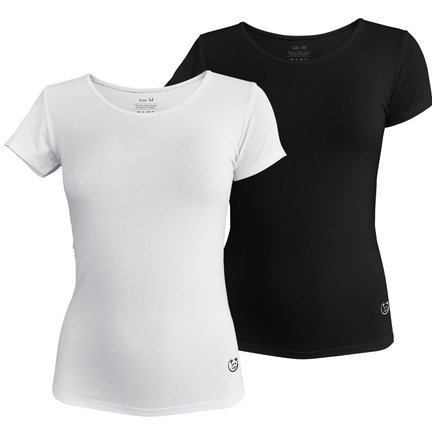 BUY BAMBOO T SHIRTS FOR WOMEN
Our collection of bamboo Ladies T-shirts consists of basic short sleeve T-shirts, long sleeve T-shirts and sleeveless T-shirts. Available in various fits and in multiple colors. All T-shirts are of high quality and are known for their comfort and durability. Check out our undershirts & camisoles/singlets here specifically. 
Read more
Close