Plant a tree - Charity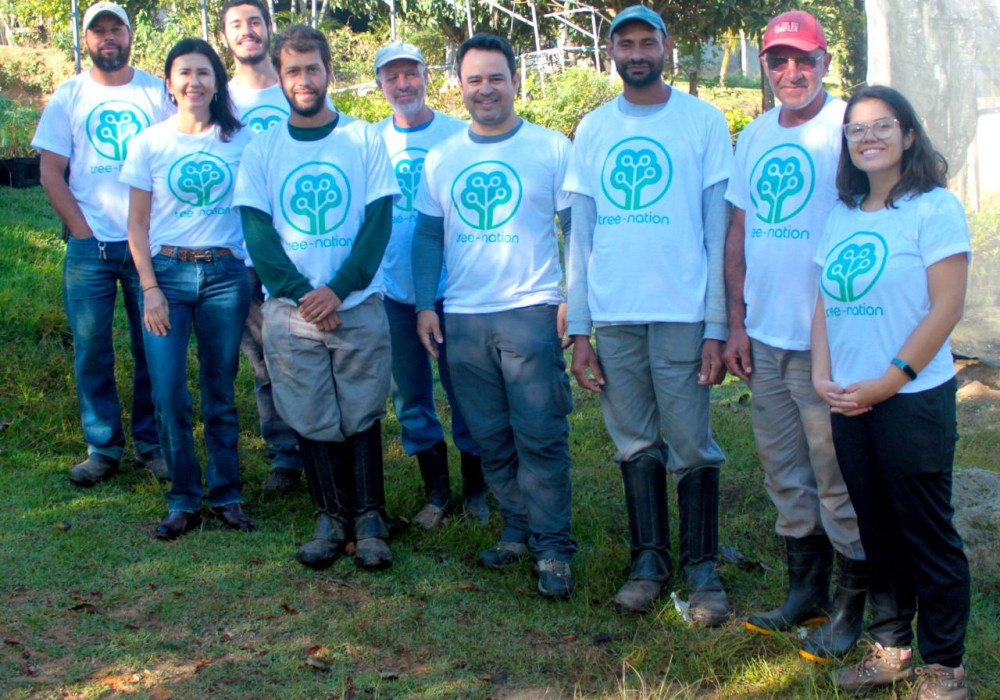 Did you know that we plant one tree with every order? We do this in collaboration with tree-nation. Sustainability is important to us and that is why we want to give something back. Not only by planting trees, but also by selling products with a sustainable story.
A green revolution: Together with Plant a Tree we planted 1000 trees!
We are delighted to share exciting news with you! In a particularly inspiring collaboration with Plant a Tree, we recently planted 1000 trees. This meaningful collaboration illustrates our deep commitment to a sustainable future and the preservation of our valuable natural heritage.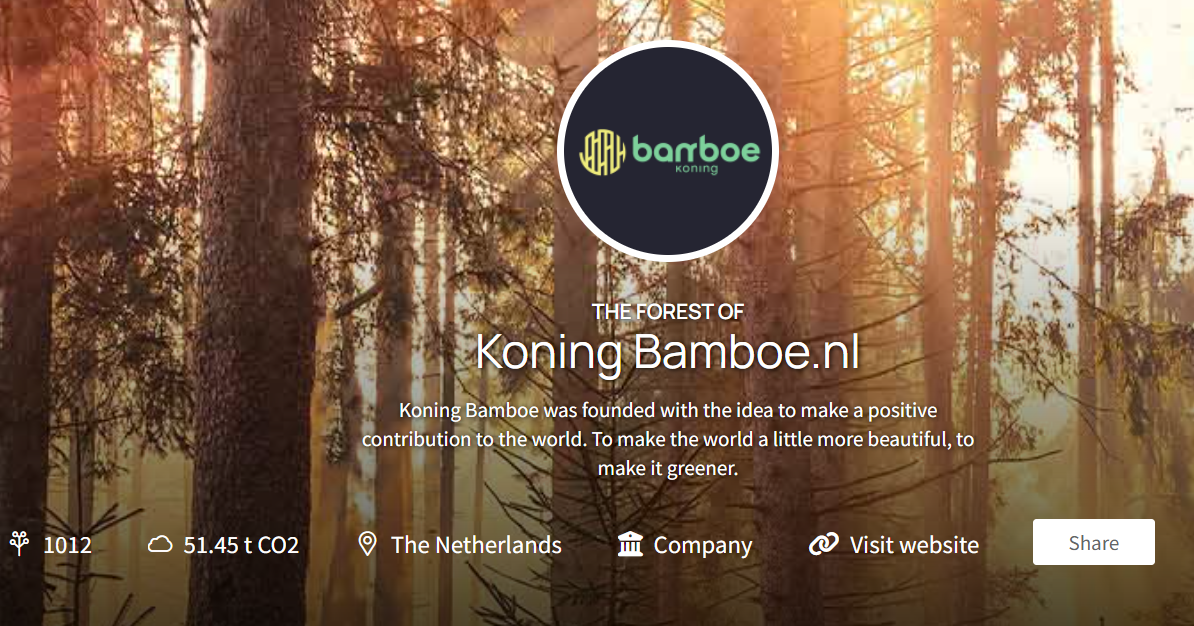 Collaboration
Together with 5Five and Good & Mojo we have ensured that 5119 trees have been replanted. Our goal is to plant even more trees by 2023 and thus contribute to the rebuilding of 'the lungs of the earth'. Because every tree adds something to our world. So a WIN/WIN Situation.
The positive impact of Koning Bamboe on the earth
The emission of an average Dutch person is about 10 tons of CO2 per year. We compensate the full CO2 emissions for the entire team at Koning Bamboo. With the planting of one tree per order, we can compensate for a large part of the CO2 that arises during the production, transport and use of our products. Do you also want to make an immediate impact? View the possibilities at Tree Nation Koning Bamboe
We have focused our special attention on the project in Cameroon, Senegal & Madagascar. In these countries there are 200,000 different species of plants and animals that are found nowhere else in the world. Yet more than 90% of the original forests have been destroyed, displacing many animal species and rendering the local population unable to live off the land. So recovery is important!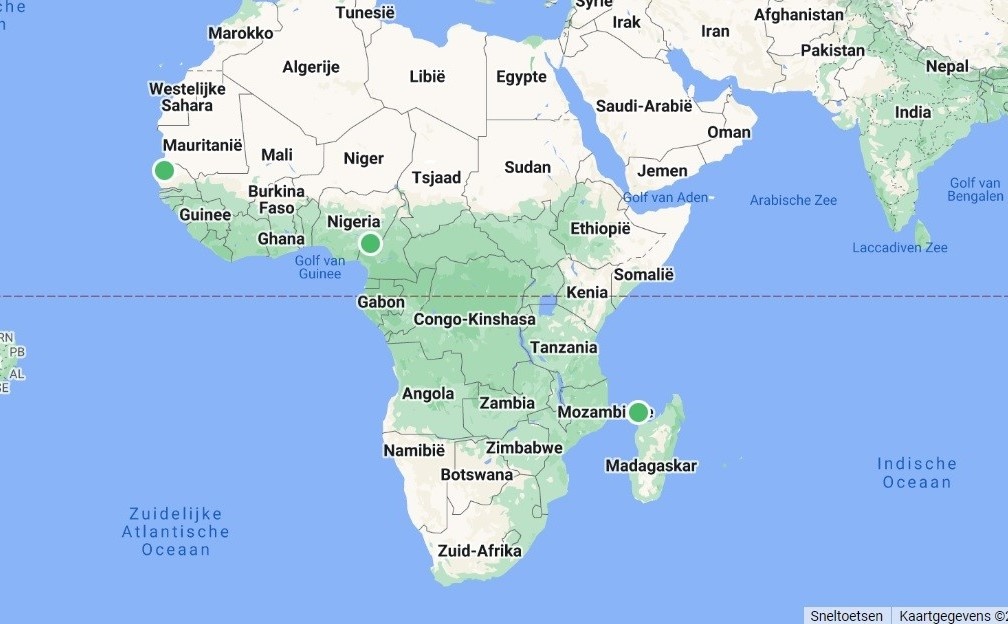 We think it is important to contribute to this and that is why we donate a part to this non-profit organization with every order. So that both the local population and nature get a fair chance to recover, develop and grow.
Do you want to contribute to a 'better' world, just like us? Then, just like more than 200,000 visitors before you, view the alternatives made of bamboo or support one of our partners directly!