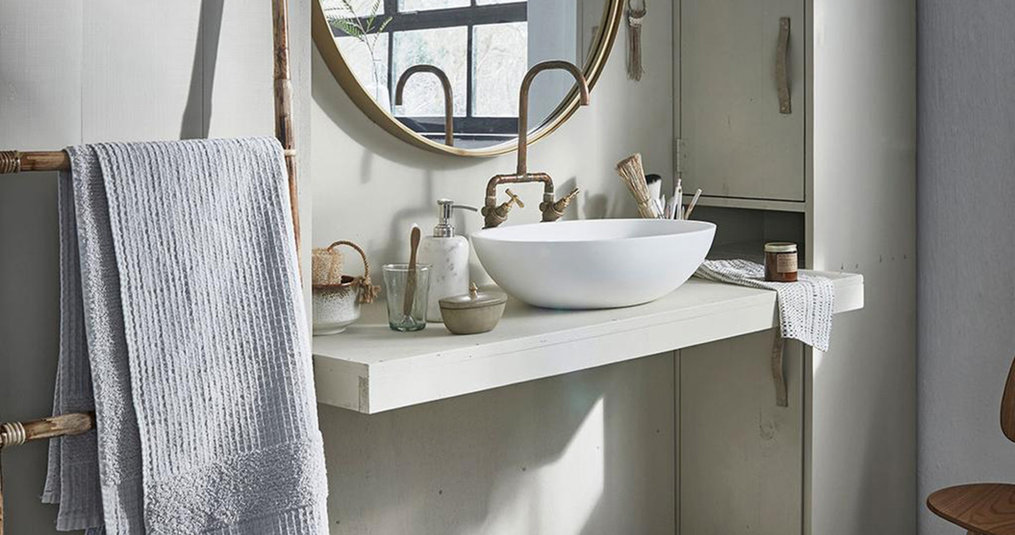 Bamboo towels are becoming increasingly popular in spas and luxury interiors around the world due to their softness and fluffiness against the skin, compared to cotton towels which may seem less soft.
This blog contains all the information you need to keep your bathrobe, towel or hammam towel in perfect condition. From checking the fringes before first use to washing at 30 degrees and avoiding fabric softener. Special attention is also paid to bamboo bathrobes and sauna towels, and there is even a tip to make them fluffier again. If you have another good tip, you can share it by sending an e-mail to [email protected]
Below you will find a list of tips for washing a (bamboo) bathrobe, towel or hammam towel:
First use: Check whether all the fringe buttons are properly fastened.
First time washing: Soak the product in cold water for about 12 hours before washing it for the first time. Colored fabrics possibly with natural vinegar. Then wash at 30 degrees.
Washing: Wash colored fabrics separately or with similar colors the first few times. Wash your bathrobe/towel/hammam towel in the washing machine at 30 degrees with a program for delicate fabrics. Some bathrobes can be tumble dried (on the lowest setting), but air drying is always preferred. Take into account possible shrinkage after washing: approx. 5-8%.
Fabric softener: The use of fabric softener clogs the fibers, making it increasingly difficult for the fabric to absorb moisture. Therefore, use it as little as possible. Rather add a small cup of natural vinegar to a wash every now and then. This softens the fabric and inhibits shrinkage.
Make fluffier: Can you make your bamboo terry bathrobe or sauna towel fluffier again? Then dry it just once in the dryer (on the lowest or special "airing" position).
Using the hammam towel as a wrap: Make sure that you do not pull the fringes apart too much when wrapping the hammam towel to prevent tearing.
Use bamboo hammam towel for other purposes?
A bamboo hammam towel is a multifunctional cloth that can be used as a shawl, beach towel, picnic blanket, and so on. If you want to use the hammam towel as a wrap, it is important to be careful when wrapping the towel and make sure you don't pull the fringes apart too much. This prevents the cloth from tearing at the place of the fringes. It is advisable to wash the hammam towel before using it, so that it becomes softer and absorbs better. A hammam towel is lightweight and takes up little space, which makes it ideal to take with you on a trip or to the beach.