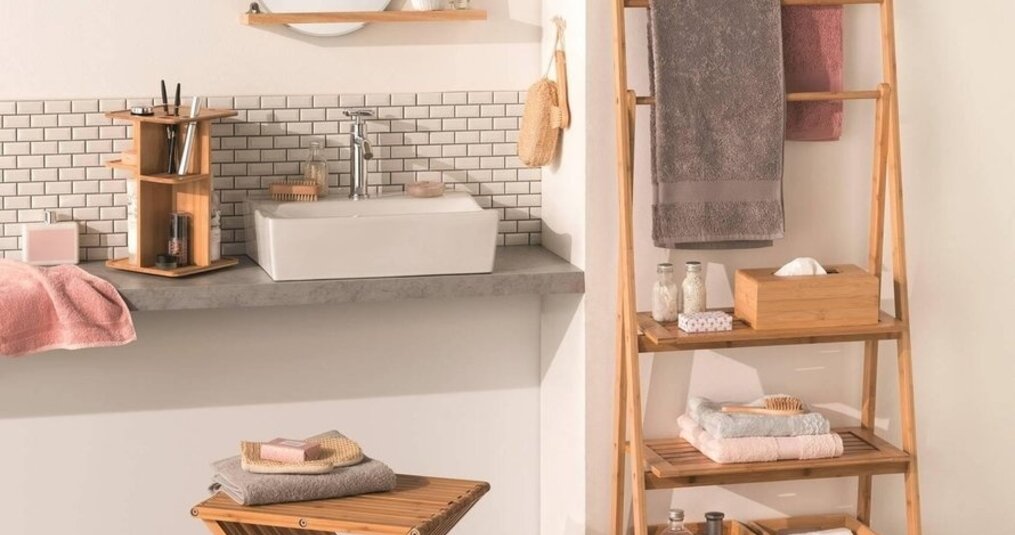 Are you looking for a way to give your interior a natural look? Then consider incorporating rattan and bamboo into your interior! These materials are not only sustainable and environmentally friendly, but also give a warm and cozy atmosphere to your home.
If you are looking for ways to bring more natural elements into your interior, rattan and bamboo accessories are a great choice. These materials are not only durable and environmentally friendly, but also very versatile in use.
There are many different types of accessories available, such as side tables, mirrors, storage baskets, wall decoration and lighting. Rattan and bamboo side tables come in different sizes and shapes, so you can adapt them perfectly to your interior. Mirrors with rattan or bamboo edges provide a natural and warm look and fit well with a bohemian or tropical interior style.
Rattan and bamboo storage baskets are not only practical, but also beautiful to look at. You can find them in different sizes and colors and they are perfect for storing small items or as decoration on a shelf. Rattan and bamboo wall decoration such as fans, round items and wall racks add texture and depth to the wall.
Lighting made from these materials is also very popular. Hanging lamps, wall lamps and table lamps made of rattan and bamboo have a beautiful light and bring a warm atmosphere to your home. There are even lanterns and hanging baskets available to put plants in.
In short, with rattan and bamboo accessories you can easily bring nature into your home and create a warm and cozy atmosphere.
Tips for bringing nature into your home.
If you're looking for ways to bring nature into your living room, there are plenty of ways to do it. Here are some ideas:
Plants: Add some greenery to your living room with indoor plants. Choose plants that suit the lighting conditions in your living room and that are easy to care for. Think of a Monstera, Sansevieria or Pilea.
Natural materials: Choose furniture and accessories made of natural materials such as wood, bamboo, rattan and wool. This not only adds warmth to your living room, but also brings nature inside.
Colours: Choose colors inspired by nature. Think green, brown, beige and cream. These colors create a soothing and natural atmosphere in your living room.
Art: Hang paintings or photographs of nature, such as landscapes or animals. This way you bring nature into your living room without plants or other accessories.
Natural scents: Use scented candles or diffusers with nature-inspired scents, such as eucalyptus, lavender, or fir tree. This creates a relaxed atmosphere and brings the scents of nature into your living room.
With these tips you can easily bring nature into your living room and create a soothing and relaxed atmosphere.
What to pay attention to?
If you want to bring nature into your home using rattan and bamboo, there are a few things to keep in mind:
Choose quality: choose good quality products to ensure they last a long time and are not easily broken or damaged.
Combine with other natural materials: mix rattan and bamboo with other natural materials such as wood, linen and wool to create a balanced whole.
Pay attention to the colors: Rattan and bamboo usually have a warm, natural color that goes well with other neutral colors such as beige, white and gray.
Don't overdo it: don't use too much rattan and bamboo in one space or it can feel overwhelming and cluttered.
Keep it simple: choose simple designs and avoid too many details to maintain a calm and natural look.
Think about the function: use rattan and bamboo in functional items such as chairs, tables and storage baskets to improve not only the look, but also the usability of the space.
By following these tips, you can easily create a natural and relaxed atmosphere in your home with rattan and bamboo.
Feel free to take a look at our webshop, we offer a wide selection of hundreds of home items made of bamboo that perfectly match your style!