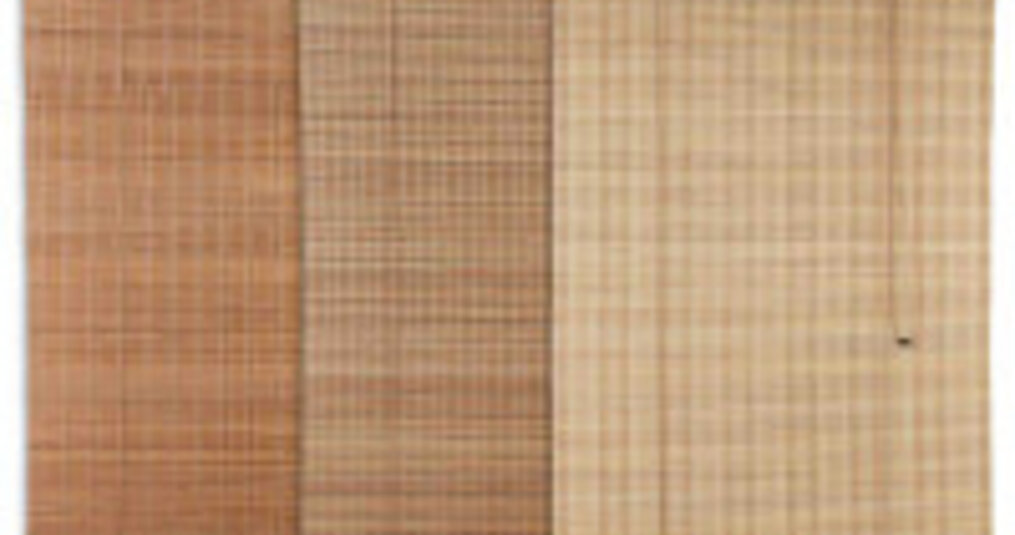 Bamboo blinds are not only durable, but also stylish. The natural texture and color of bamboo provide a rustic and warm look to your home. Bamboo roller blinds fit well with a minimalist or natural interior style, but can also be combined with other styles.
Advantages of bamboo blinds:
Bamboo roller blinds are a popular and sustainable option for window decoration, offering many advantages over traditional curtains. Here are some benefits of bamboo roller blinds:
Sustainability: Bamboo is one of the fastest growing crops in the world and has a minimal impact on the environment. Bamboo roller blinds therefore last longer than traditional curtains.
Versatility: Bamboo roller blinds are available in a variety of styles and colours, making them suitable for any interior.
Translucency: The density of bamboo roller blinds is adjustable, so you can regulate the degree of light yourself. This way you can illuminate the room attractively without sacrificing privacy.
Easy to maintain: Bamboo roller blinds are easy to clean and maintain. A damp cloth or vacuum cleaner is often sufficient to clean the curtains.
Insulating: Bamboo roller blinds have naturally insulating properties, which means they contribute to the energy efficiency of your home. They keep the heat out in the summer and the cold in the winter.
Easy to assemble: Bamboo roller blinds are easy to assemble and can be hung without professional help. This saves you time and money.
Koning Bamboe offers roller blinds in various standard sizes. Below you will find an overview of these dimensions:
60cm x 160cm
80cm x 160cm
100cm x 160cm
120cm x 160cm
140cm x 160cm
160cm x 160cm
180cm x 160cm
200cm x 160cm
Customization:
Bamboo roller blinds are available in different sizes and colours. At Koning Bamboe we can make custom roller blinds so that they fit perfectly with your window and interior. You can also choose from various colors and textures, so that you will always find a bamboo roller blind that perfectly matches your style.
Self-assembly tips:
If you are looking for window decoration that is both atmospheric and natural, reed roller blinds are a great option. Not only do they give a warm look to your interior, but they are also easy to assemble. Below we explain how you can hang the roller blinds in a few simple steps.
Step 1: Measure the size Before you start hanging the roller blinds, it is important to measure the size of the window properly. Measure both the width and the height of the window and add a few centimeters if necessary for the desired overlap and space at the top and bottom of the blind.
Step 2: Attach the suspension brackets The roller blinds are supplied with suspension brackets. Attach these brackets to the desired location on the window frame using screws or nails. Make sure the brackets are tight and level.
Step 3: Hang the roller blinds When the hanging brackets are in place, you can easily hang the roller blinds. Slide the roller blinds into the brackets and fix the bottom bar using the supplied cords. Make sure the roller blind hangs straight and the brackets are tight.
Step 4: Finishing As a final step, you can possibly finish the roller blind by cutting off the excess reed stems with scissors. This gives the roller blind a sleek and neat appearance.
As you can see, installing wicker roller blinds is an easy job. With a few simple steps you can provide your interior with an attractive and natural window decoration.
Feel free to take a look at our webshop:
Our name, King Bamboo, already gives it away: in addition to reed roller blinds, we also offer beautiful bamboo window decoration. Consider, for example, atmospheric bamboo roller blinds and blinds. So take a quick look at our website and discover our collection!