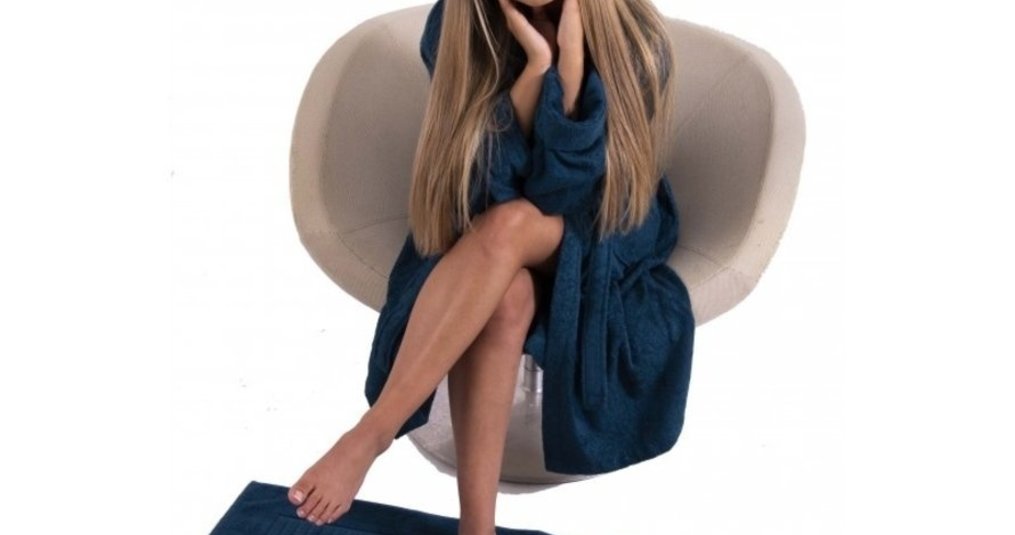 Meet our collection of bamboo towels! At Koning Bamboe we have a wide range of soft and sustainable towels made from bamboo fibres.
Our bamboo towels are not only soft and comfortable, but also have many advantages over traditional cotton towels. Bamboo fibers are naturally hypoallergenic and antibacterial, meaning they are less likely to retain odors and stay fresher for longer. In addition, bamboo fibers are very absorbent, which means that our towels dry faster and retain less moisture. This not only makes them more comfortable to use, but also better for the environment as they require less washing.
Our bamboo towels are available in various colors and sizes, from washcloths, sauna towels, bathrobes to large bath towels. Discover the benefits of bamboo towels yourself and enrich your bathroom with our soft and sustainable towels.
1. Bamboo Hair Towels.
Are you looking for a convenient and quick way to wrap your towel around your head after showering? Then our bamboo head towels offer the ideal solution! These compact towels are designed to be worn specifically on the head. The hair towels are available in the following colors black, white and grey.
2. Bamboo bath towels.
Our bamboo bath towels are a true pleasure for the senses. Made from 60% pure bamboo (neutrally organic) and 40% pure cotton, they weigh between 450 and 550 grams and are provided with a luxurious, heavy quality border that feels wonderfully soft. These bath sheets are not only luxurious, but also available in a wide range of colors, so you can choose the one that best suits your stylish bathroom.
3. Bamboo bathrobes.
A bamboo bathrobe is a great gift for young and old! Due to the high percentage of bamboo in our bathrobes, they feel wonderfully soft. The open structure of the bamboo fibers ensures that perspiration evaporates quickly, so that the fabric stays fresh longer and does not absorb unpleasant odors.
Our collection of bathrobes is available in various colours, including grey, black, white and pink, and in sizes ranging from XS to 3XL.
4. Bamboo bath mats.
After showering or bathing, it is wonderful to step on a soft bamboo bath mat. We have bamboo bath mats available in both hard and soft/fabric variants. Choose your desired color and size and experience the many benefits of bamboo.
5. Bamboo hammam towels.
The bamboo hammam towel was originally designed for use in Turkish baths and is named after these baths, also known as hammams. The hammam towel is also known as pestemal orfouta. Originally it was used as a shawl or to dry off. Today, the traditional bathhouses have been replaced by saunas and spas, where hammam towels are still used as shawls or to dry off the body. These versatile cloths can also be used as a beach towel or bath towel. The bamboo hammam towels from Koning Bamboe are particularly soft and well ventilating due to the use of bamboo fibres.
Cotton VS Bamboo
There are some important differences between a cotton bra and a bamboo bra.
Firstly, bamboo is known for its soft and supple texture, making a bamboo bra generally more comfortable to wear than a cotton bra. Bamboo is also very absorbent, so it pulls moisture away from the skin and keeps you cooler and drier than cotton. In addition, bamboo is naturally antibacterial
At Koning Bamboe you can not only find bathroom textiles, but also bamboo bedding. For example, bamboo duvet covers and fitted sheets are available that provide wonderfully soft and cool sleeping comfort. In addition, handy accessories such as bamboo washcloths and head towels are also available. You will also find many more bamboo products on the King Bamboo website, such as tablecloths, kitchen textiles and even clothing. So shop quickly at Koning Bamboe and discover the many benefits of bamboo!